Below please find links to Industrial Press press releases. To view our past newsletters, click here. To view other articles of interest posted on this site click here.
7/23: Industrial Press attended the 2023 SkillsUSA National Leadership and Skills Conference, held from June 19-23 in Atlanta, Georgia. To read about SkillsUSA, NIMS, and see pics from this landmark event, click here.
3/20: The complete Machinery's Handbook, 31st Edition product family is now available in print and digital editions.
2/20: Elevator Troubleshooting & Repair: A Technician's Certification Study Guide, by David Herres
4/20: Machinery Lubrication and Reliability, by Dr. Trinath Sahoo
4/20: Exceeding the Goal: Adventures in Strategy, Information Technology, Computer Software, Technical Services, and Goldratt's Theory of Constraints, by John Arthur Ricketts
12/19: Organization-Wide Physical Asset Management, by Dharmen Dhalia
10/19: The Productive Leadership System: Maximizing Organizational Reliability, by Thomas J. Moriarty, PE, CRMP
10/19: CNC Machining Certification Exam Guide: Setup, Operation, and Programming, by Ken Evans
9/19: Asset Management Insights: Phases, Practices, and Value, by Celso de Azevedo, Ph. D.
7/19: Cover Your A$$ets: Asset Management at Your Place and at Your Pace, by John L. Ross, Jr., Ph.D., CMRP
5/19: Heating Systems Troubleshooting & Repair, by John Certuse, P.E.
4/19: Asset Management Insights, by Celse de Azevedo, Ph.D.
4/19: Beginning AutoCAD® 2020 Exercise Workbook, by Cheryl R. Shrock and Steve Heather
10/18: The Reliability Excellence Workbook, by Nathan C. Wright
1/19: RCM3: Risk-Based Reliability Centered Maintenance, by Marius Basson
9/18: Machine Design Elements and Assemblies, by Michael Spektor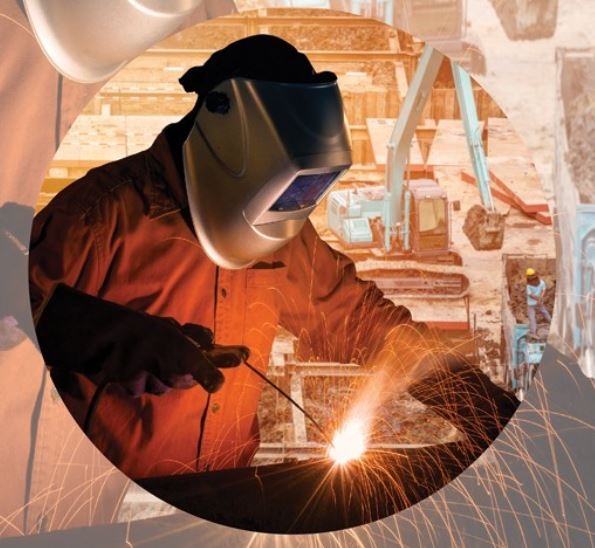 7/18: 1,001 Questions and Answers for the CWI Exam, by David R. Quinonez
6/18: Maintenance and Reliability Certification Exam Guide, by Nathan C. Wright
6/18: AutoCAD® Pocket Reference, 8th Edition, by Cheryl Shrock and Steve Heather
5/18: Beginning AutoCAD® 2019, by Cheryl Shrock and Steve Heather
4/18: Plumbing Licensing Study Guide, by Rex Miller and Mark R. Miller
4/18: Autodesk® Revit Basics Training Manual, by Brian R. Clayton, is Proving a Great Learning Tool and Reference
2/18: Demand Driven Material Requirements Planning (DDMRP), Version 2, by Carol Ptak and Chad Smith
12/17: Hammer's Blueprint Reading Basics, 4th Edition, by Charles A. Gills and Warren Hammer
11/17: Grasshopper: Visual Scripting for Rhinocerous 3D Author David Bachman Opens Solo Show in LA
10/17: The "Maintenance Insanity" Cure, by Roger D. Lee
10/17: Autodesk® Revit Basics Training Manual, by Brian W. Clayton
8/17: The Death of Reliability, by Nathan C. Wright
5/17: Beginning AutoCAD® 2018 Exercise Workbook, by Cheryl R. Shrock and Steve Heather
5/17: Lean Refining: How to Improve Performance in the Oil Industry, by Lonnie Wilson
3/17: Grasshopper: Visual Scripting for Rhinoceros 3D, by David Bachman
3/17: AutoCAD 3D Modeling Exercise Workbook, by Steve Heather
7/16: The Missing Links, by Caroline Mondon
7/16: Demand Driven Material Requirements Planning, by Carol Ptak and Chad Smith
7/16: Applied Dynamics in Engineering, by Michael Spektor